SAME OR NEXT DAY MEDICALS

Sometimes a job opportunity comes up a short notice, often abroad, and appointment to the post is subject to satisfactory medical clearance. We can mostly do a same or next day medical (in Bath) to facilitate this process issuing a Certificate of Fitness to work if applicable. Other centres may take a little more notice. Saturday medicals available at an extra premium.

For urgent medicals eg OGUK PCV or LGV (D4) or urgent employment/pre-employment medicals these can be done on the same day or next day in Bath. We are located by the railway station in Bath and have free parking:

3-4 Widcombe Parade BATH BA2 4JT

Directions can be faxed sent or e mailed to you.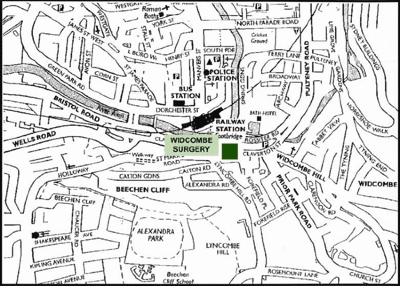 Main office location.

Be prepared to bring the relevant forms, the fee, photo ID and a urine sample if required.


01225 303804


07746 205985 24 hour hotline


e mail click here